Honeybee Anatomy Brought To Life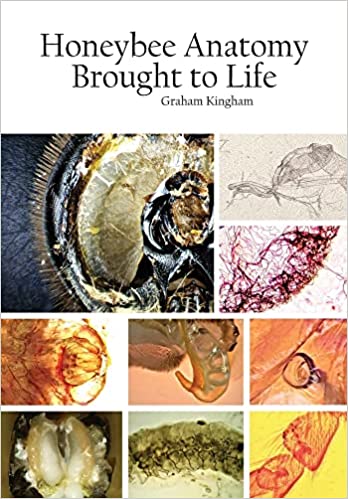 This book uses photo essays to set out and display the anatomy, internal, external of the honeybee with over 350 detailed micrographs, together with slide images and drawings. Pests and other additional hive activities are also included. It will appeal to anyone interested in this fascinating insect and be particularly valuable to beekeepers studying for their British Beekeepers Association Module 5 examination.
About the author
Graham Kingham is a retired mechanical quality engineer who keeps a few hives in Devon. He started looking down the microscope in 2005 at yeast and bacteria in his beer. To further his interest in microscopy and beekeeping he took the British Beekeeping Association microscopy exam and has continued to explore the fascinating world of the honeybee through the lens. His first bee book was dedicated to the male bee, the drone, followed by an anthology about all things bees.
Honeybee Anatomy Brought to Life 
53.00